Exciting News For Homebuyers! 
Starting November 18, 2023, Fannie Mae is expanding Loan-to-Value limits on multi-family properties for purchase and limited cash-out. This means increased access to credit and support for affordable rental housing. 
A key change includes a boost in maximum allowable LTV, CLTV, and HCLTV ratios to 95% for two-to-four-unit, principal residence, purchase, and limited cash-out transactions.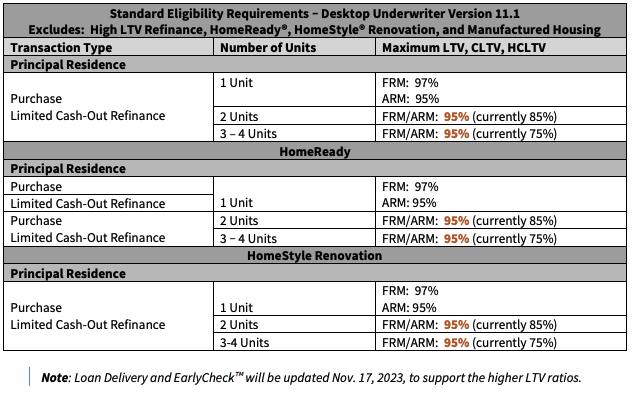 * Please note: these exciting changes won't apply to high-balance mortgage loans and manually underwritten loans. Some restrictions may apply. Contact your loan officer to discuss terms, guidelines, and program information.